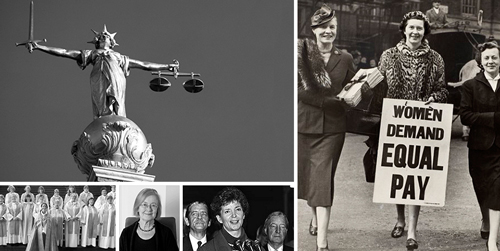 Just over 40 years after the Equal Pay Act 1970, 11,000 low-paid women local authority employees brought equal pay claims against Birmingham City Council. Mrs Abdulla was the lead claimant in a test case involving 170 women and four men. The claimants (the 'Abdulla Group') were ostensibly too late to bring their claims in the Employment Tribunal, where the limitation period for such claims is fixed at just six months. So they boldly challenged the received wisdom that equal pay claims belonged in the specialist tribunal, and instead lodged their claims at the High Court. When Birmingham City Council challenged this, they took their case all the way to the UK Supreme Court and won.
Abdulla established an important legal principle, namely that women had a right to bring equal pay claims in the civil courts, even when out of time in the Employment Tribunal, and even though it had been unheard of for women to exercise that right during four decades of operation of the equal pay legislation.
The full version of this landmark is written by Harini Iyengar.
Learn More
Fawcett Society, Sex Discrimination Law Review (January 2018) https://www.fawcettsociety.org.uk/sex-discrimination-law-review-final-report
Women's Equality Party General Election Manifesto 2017: Equal Pay Policies http://www.womensequality.org.uk/manifesto