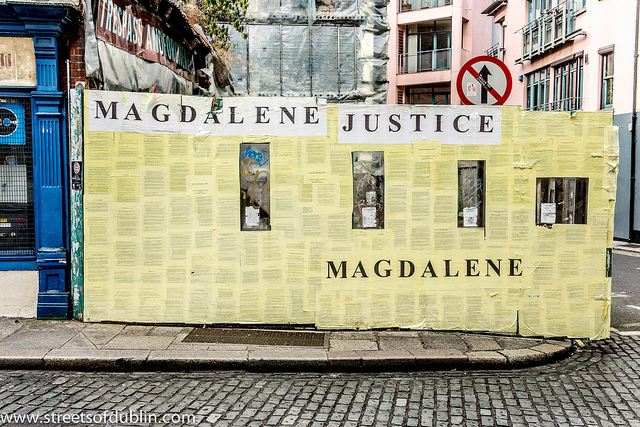 In June 2011, the United Nations Committee Against Torture (CAT) examined Ireland's human rights record for the first time. The CAT's Concluding Observations addressed an issue which had long been ignored by the Irish government, and had not yet been considered by any international human rights treaty body or national or international court: the so-called 'historic' abuse of girls and women in Ireland's Catholic church-run Magdalene Laundries.
The CAT noted that it was 'gravely concerned' by both 'the failure by the State party to protect girls and women who were involuntarily confined between 1922 and 1996 in the Magdalene Laundries', and the State's failure to investigate allegations of ill-treatment in the institutions.
The CAT therefore recommended that the Irish government
(a) 'institute prompt, independent and thorough investigations into all complaints of torture and other cruel, inhuman or degrading treatment or punishment that were allegedly committed in the Magdalene Laundries'; (b) 'in appropriate cases, prosecute and punish the perpetrators with penalties commensurate with the gravity of the offences committed'; and (c) 'ensure that all victims obtain redress and have an enforceable right to compensation, including the means for as full rehabilitation as possible'. These recommendations were included in the CAT's urgent follow-up mechanism, requiring the government to respond within one year.
The full version of this landmark is written by Maeve O'Rourke.
Learn More
Nicole Gernon, 'Magdalene Survivors Say Government Broke Its Promise' https://www.todayfm.com/News/Magdalene-Survivors-Say-Government-Broke-Its-Promise
The Journal, 'UN Committee Against Torture Recommends Inquiry into Magdalene Laundries' http://www.thejournal.ie/un-committee-against-torture-recommends-inquiry-into-magdalene-laundries-149691-Jun2011/
Justice for Magdalenes Research: A Resource for People Affected by and Interested in Ireland's Magdalene Institutions http://jfmresearch.com
Maeve O'Rourke, 'Ireland and UNCAT One Year On: Magdalene Survivors Still Denied Their Right To An Apology And Redress' (Human Rights Ireland, 28 May 2012) http://humanrights.ie/announcements/ireland-and-uncat-one-year-on-magdalene-survivors-still-denied-their-right-to/#more-15786
Read an interview with Maeve O'Rourke in Rachel Cooper, 'The forgotten women of Ireland' https://www.telegraph.co.uk/women/womens-life/9844412/The-forgotten-women-of-Irelands-Magdalene-Laundries.html