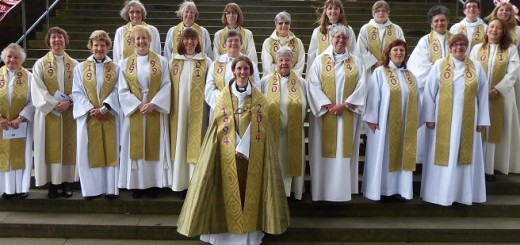 On the 17 November 2014 the Church of England's General Synod formally changed the Church's Canon Law passing legislation enabling women to be consecrated as bishops, and formally amended Canon C2 of the Canons of the Church of England to state that "a man or a woman may be consecrated to the office of bishop" [C2.1]. For the avoidance of doubt, the Canon also made explicit that "In the forms of service contained in The Book of Common Prayer or in the Ordinal words importing the masculine gender in relation to bishops are construed as including the feminine" [C2.6].
For the Church of England, this was the culmination of theological debates over women's ordination which had spanned the twentieth century. From a legal perspective, it was even more significant. Because the Church of England is an established church, the Canon Law which governs its operation forms part of the law of the land.
The position of Church of England bishops is enshrined in the British parliamentary system, as the House of Lords comprises both Lords Temporal (those holding hereditary or life peerages) and Lords Spiritual (the most senior Church of England bishops). The Lords Spiritual had until this point been the last element of the Houses of Parliament that was legally barred to women, and so this Canon removed the final constitutional barrier to women's full participation in parliament.
The full version of this landmark is written by Miranda Threlfall-Holmes.
Learn More
BBC News, 'Church of England Formally Approves Plans for Women and Bishops' http://www.bbc.co.uk/news/uk-30074257
Fabiana Barticioti, 'Archive of the Movement for the Ordination of Women' (LSE History, 1 December 2016) http://blogs.lse.ac.uk/lsehistory/2016/12/01/archive-of-the-movement-for-the-ordination-of-women/
The Independent, 'Church of England Shatters 'Stained-Glass Ceiling' by Allowing Female Bishops' http://www.independent.co.uk/news/uk/home-news/church-of-england-votes-to-allow-female-bishops-9865764.html