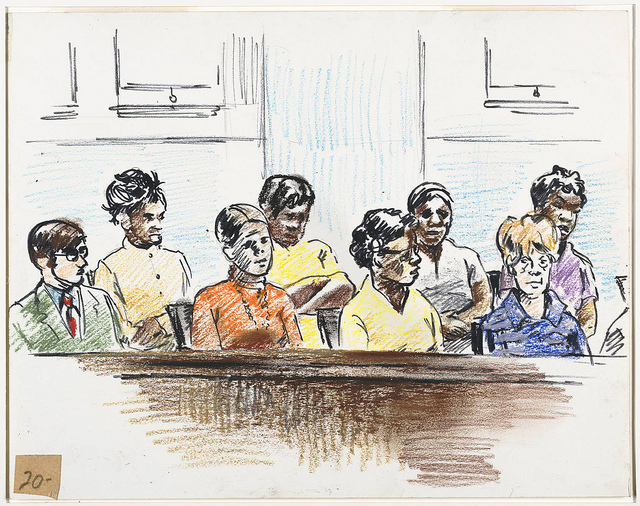 For women, the significance of the reform was the removal of an indirect but powerful, symbolic form of gender discrimination, one which women's organisations, including the National Council of Women, the National Union of Townswomen's Guilds, the Six Point Group and the Status of Women Committee had long lobbied against, not only because of its symbolism but also because they believed that the country would be better served if women played an equal part in the administration of justice.

Anne Logan
More than 50 years after the Sex Disqualification (Removal) Act 1919 had first admitted women to the jury-box, parliament finally legislated to remove all remaining statutory gender discrimination in the rules for jury qualification. Under Section 25 of the Criminal Justice Act 1972, every person aged between eighteen and sixty-five and registered as a parliamentary or local government elector, with a few non-gendered exceptions, would henceforth be qualified for jury service.
The full version of this landmark is written by Anne Logan.
The Guardian News and Media Ltd., 'From the Archive, 12 January 1921: The Woman Juror's New Sphere https://www.theguardian.com/theguardian/2011/jan/12/archive-the-woman-jurors-new-sphere-1921