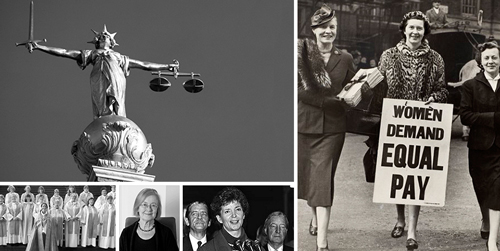 The significance of what Frances Moran achieved cannot be understated. As a pioneering professor in a university and a profession that were particularly resistant to the inclusion of women, she 'dominated Irish legal education' at time when women at any level in the legal profession were rare.

Emma Hutchinson
The life of Frances Moran was one of firsts. Appointed Reid Professor of Law at Trinity College, Dublin (TCD), in 1925, she was the first woman law professor in Ireland, predating her UK counterpart by 45 years. She was also the first woman to hold a Dublin University chair in any subject. In 1924 she was only the fourth woman to be called to the Irish Bar and, in 1941, she became the first woman Senior Counsel in Ireland.
The full version of this landmark is written by Emma Hutchinson.
Learn more
A timeline of the History of Women in Trinity https://www.tcd.ie/about/trinity/events/Womens_Centenary/timeline.php