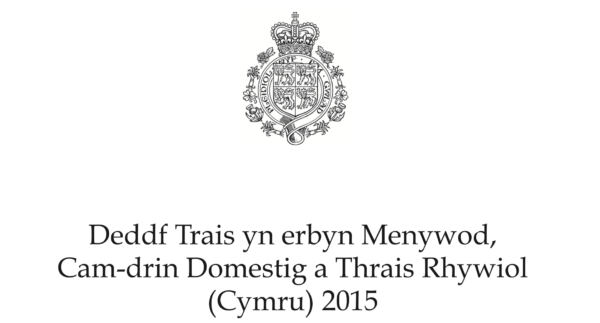 The Violence Against Women, Domestic Abuse and Sexual Violence (Wales) Act 2015 (VAW Act) is the first piece of legislation in the United Kingdom to explicitly and specifically address violence against women as opposed to 'domestic violence' generally. Following a unanimous vote of the National Assembly for Wales, it became law in Wales on 29 April 2015. The key purpose of the VAW Act is to improve the public sector response in relation to the prevention, protection of victims and support of those affected by acts of gender-based violence, domestic abuse, and sexual violence (section 1).
At the very least, the VAW Act reshaped the way in which public sector in Wales is responding to violence against women, domestic abuse, and sexual violence. It made those issues a priority, both for the local government in Wales and for the public sector. It is certainly hoped that, in the long-term, the Act will have a transformative effect on public attitudes towards violence against women.

Olga Jurasz
The VAW Act is significant for women as it sets out practical steps which local government and public sector ought to implement in order to work together to prevent violence against women. Despite a plethora of legislation in England and Wales punishing various forms of violence against women and offering some remedies for victims, thus far there has been little focus on preventative measures within such laws. The VAW Act introduces an important shift in that respect: it focuses on establishing strategic and coherent public sector mechanisms aimed at prevention of and protection from gender-based violence, domestic abuse, and sexual violence in Wales. The Act also aims to strengthen the support available to the victims of gender-based violence, domestic abuse, and sexual violence.
The full version of this landmark is written by Olga Jurasz.
Learn More
Welsh Government Llywodraeth Cymru, 'Violence Against Women and Domestic Abuse' http://gov.wales/topics/people-and-communities/communities/safety/domesticabuse/?lang=en