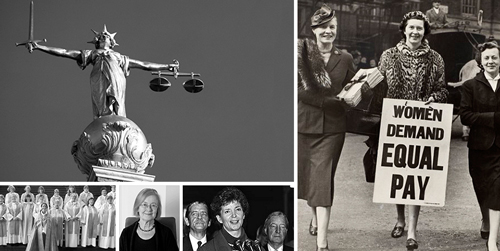 The Divorce and Matrimonial Causes Act 1857 was a landmark step in women's emancipation.
Penny Russell
The Divorce and Matrimonial Causes Act 1857 gave women in England and Wales legal standing to use the civil courts to seek a decree of divorce or nullity, enabling them to leave unhappy unions and remarry. It was the first Matrimonial Causes Act, culminating in our current statutory framework for divorce – set out in Matrimonial Causes Act 1973 – over a century later. The Victorian constitutional law scholar Albert Venn Dicey wrote in 1905: "The Divorce Act of 1857 on the face of it did no more than increase the facilities for obtaining divorce. It in reality gave national sanction to the contractual view of marriage… [and has] given strength to the belief that women ought, in the eye of the law, to stand substantially on an equality with men".
The Divorce and Matrimonial Causes Act 1857 came into effect on 1 January 1858 at which time all matrimonial litigation was transferred from the Church of England to a new secular Court for Divorce and Matrimonial Causes – the so-called 'Divorce Court'.
Writing in the collection, Penny Russell notes that
'One of the first women to use the Divorce Court was Sarah Isabella Atkinson. She filed a petition for divorce in April 1858 at the age of 31, on the grounds of her husband's adultery and desertion. She had married Thomas Oliver (barber and itinerant musician) on 22 January 1850 at St Mary's Parish Church in Lambeth but after only five weeks of marriage she discovered that her husband was having an affair with another woman who had a child by him. The husband returned to live with his mistress but Atkinson was forced to wait eight years until the Divorce and Matrimonial Causes Act 1857 enabled her to petition for divorce. …  Once Decree Absolute was pronounced, she was able to remarry which she did on 2 January 1860. Her second husband was Alfred Coates, a printer & compositor. They went on to have seven children and their marriage lasted 45 years.'
The full version of this landmark was written by Penny Russell.
Learn More
Parliament, 'Obtaining a Divorce' (Living Heritage: Relationships) http://www.parliament.uk/about/living-heritage/transformingsociety/private-lives/relationships/overview/divorce/