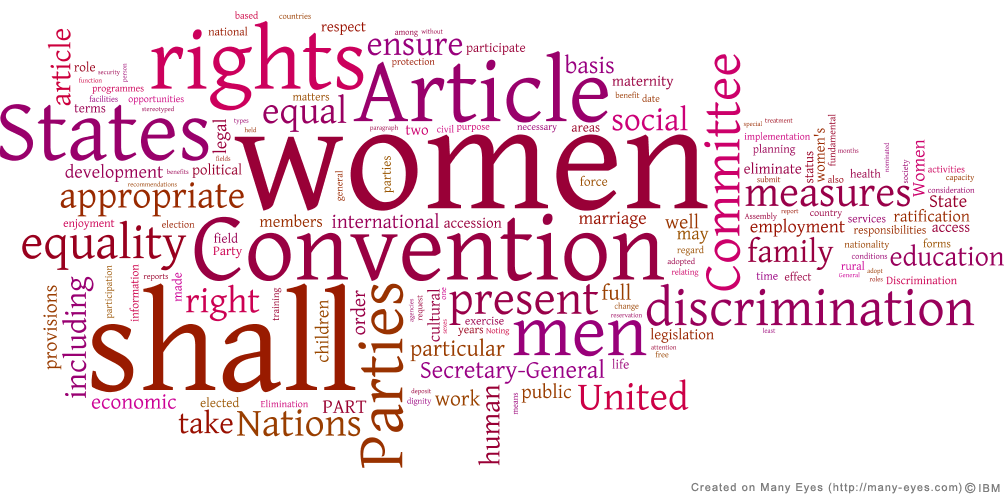 In the twelve years the OP-CEDAW has been in force in the UK, it has made significant contributions to the development of women's rights and brought into focus grave, systemic and entrenched gender inequalities.

Meghan Campbell
The Optional Protocol to the Convention on the Elimination of all Forms of Discrimination Against Women (OP-CEDAW) opens up exciting new forums to enforce women's civil, political and socio-economic rights. It allows individual women in the UK to hold the government accountable on the international stage for its commitment under the Convention on the Elimination of All Forms of Discrimination Against Women (CEDAW) to eliminate discrimination against women and achieve gender equality.
There are many compelling reasons why women and women's organisations in the UK should engage further with the OP-CEDAW. It is an affordable mechanism. UK women can submit their individual petition in a simple email. There is no requirement to use a lawyer, there are no complex evidentiary procedures or rules or costly oral hearings. In deciding claims under the OP-CEDAW, the CEDAW Committee is not a judicial body and there is no requirement of certain professional qualifications. Most importantly, however, the OP-CEDAW allows the women in the UK to bring to international attention overlooked aspects of gender equality and makes them active participants on the international legal stage.
The full version of this landmark is written by Meghan Campbell.
Learn More
LSE Centre for Women Peace and Security, 'Convention on the Elimination of All Forms of Discrimination Against Women' http://blogs.lse.ac.uk/vaw/int/cedaw/
LSE Centre for Women Peace and Security, 'CEDAW's Key Cases on Violence Against Women' http://blogs.lse.ac.uk/vaw/int/cedaw/cedaws-key-cases/
Office of the High Commissioner of Human Rights, 'Committee on Elimination of Discrimination Against Women' http://www.ohchr.org/en/hrbodies/cedaw/pages/cedawindex.aspx
Olivia Percival, 'What is the Convention on the Elimination of All Forms of Discrimination Against Women?' (Human Rights News, Views and Info, 10 March 2017) https://rightsinfo.org/convention-elimination-forms-discrimination-women/
Sam Grant, 'What is CEDAW and Why Does it Matter to Women Worldwide' (Human Rights News, Views and Info, 9 March 2016) https://rightsinfo.org/cedaw-matter-women-worldwide/