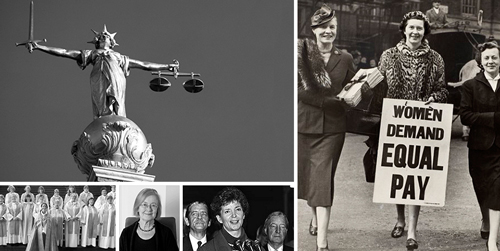 Prohibition of Female Circumcision Act 1985 came into force in the United Kingdom on 16 September 1985, and made it an offence 'to excise, infibulate or otherwise mutilate the whole or any part of the labia majora or labia minora or clitoris of another person', except to treat specific medical purposes. The offence was punishable with up to 5 years imprisonment, an unlimited fine or both, but it only covered the practice if performed within the UK.
It has been over 30 years since the 1985 Act was passed. The Act was a positive step towards stopping a practice considered a serious violation of human rights. However, to date there have been no successful prosecutions for FGM in the UK.
Women and feminists played a key role in putting – and continue to play a key role in keeping – the issue on the political agenda.
In 2017, 'tackling' female circumcision remains an 'integral part' of the cross-Government Violence Against Women and Girls strategy. A new All-Party Parliamentary Group on FGM was launched in October 2017, co-chaired by Labour's Jess Phillips and Tory MP Zac Goldsmith. Speaking in the same month, Nimco Ali, co-founder of Daughters of Eve, said she believed it was possible to eradicate it completely by 2030
'I always say that my FGM was physically painful, but the most painful thing was constant dismissal … Even when I was doing campaigning everyone told me it was a customary act. I said, "No it's violence against women and girls", and they said "it's a cultural act" … I have thought about it for 20 years — I haven't just come to a conclusion that I want to protect vaginas. I realised that what happened to me was because I was a girl'
The full version of this landmark is written by Phyllis Livaha.
Learn More
Female Genital Mutilations Act 2003 http://www.legislation.gov.uk/ukpga/2003/31/pdfs/ukpga_20030031_en.pdf
The Guardian News and Media Group Ltd., 'Female Genital Mutilation (FGM)' https://www.theguardian.com/society/female-genital-mutilation
The Guardian News and Media Group Ltd., 'FGM is Banned But Very Much Alive in the UK' https://www.theguardian.com/society/2014/feb/06/female-genital-mutilation-foreign-crime-common-uk
Helen King, 'The Rise and Fall of FGM in Victorian London' (Open University, 12 March 2015) https://theconversation.com/the-rise-and-fall-of-fgm-in-victorian-london-38327
Human Rights News, Views and Info, 'FGM is Recognised as Torture' https://rightsinfo.org/cases/fgm-is-recognised-as-torture/