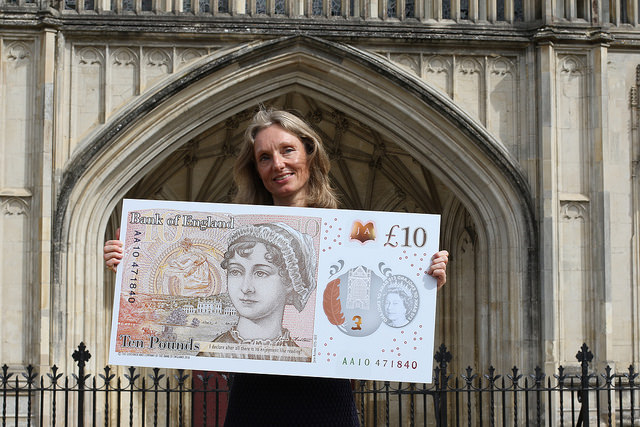 R v Nimmo & Sorley gave prominence to online misogynist abuse and the harm it inflicts on its victims. It brought the issue of gender based online abuse into the mainstream. The visibility of women, and the visibility of women suffering for their efforts in campaigning for the recognition of women is a legacy attributable to this case.

Kim Barker
R v Nimmo & Sorley [2014] changed the perception of social media offences in England and Wales. The decision in this case followed a short – but significant – period whereby social media abuses such as trolling, and harassment were prevalent but often remained outside of the focus of the criminal law. It saw the first custodial sentences imposed for sustained abusive messages made via social media platform Twitter to two women – Caroline Criado-Perez and Stella Creasy – during a campaign against the replacement of the only woman (Elizabeth Fry) to appear on English banknotes with a man (Winston Churchill).
The case is significant not only in the development of prosecutions for social media offences, but also because it is the first judgment issuing custodial sentences for abusive social media messages against women. Additionally, it was the first decision handed down under the revised guidance on
social media prosecutions from the Director of Public Prosecutions
 issued in light of
Chambers v DPP.
The full version of this landmark is written by Kim Barker.
Learn More
CPS, 'Hate Crime: What is a Hate Crime?' http://www.cps.gov.uk/victims_witnesses/hate_crime/index.html#a04/
Ruth Lewis, Michael Rowe, and Claire Wiper 'Online Abuse of Feminists as An Emerging Form of Violence Against Women and Girls' [2016] The British Journal of Criminology https://academic.oup.com/bjc/article/doi/10.1093/bjc/azw073/2623986/Online-Abuse-of-Feminists-as-An-Emerging-form-of